Mini-post! :D
--
My New Year's Resolution this year was to have 5 short stories published in 2016.
I'm pleased to announce that I am already 3/5 there! Today my short story
"The Last Meal"
was published in Quantum Fairy Tales. It's loosely based off of the classic "Rapunzel" fairy tale, except darker. And revengier (that's a word I just made up because I can).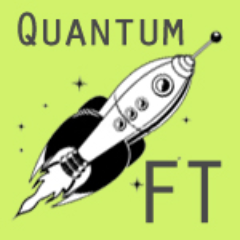 Another short story, an original piece titled "The Second Battle," will be published in the May 2016 issue of
Luna Station Quarterly
, a magazine that specializes in new women authors.
The super patient, awesome editors at
The Horror Zine
("zine" pronounced like the end of maga
zine
) have been helping me with another short story called "Beauty the Beast Hunter" (I wanted a more BAMF version of Belle, so I made Isabelle, or Izzy). "Beauty the Beast Hunter" comes out in the Summer 2016 issue!
Yay! :D
--
Any questions, comments, concerns, or suggestions (i.e. you know a darn good book/movie/TV show that I should review), please
contact me
. Thank you!